Choctaw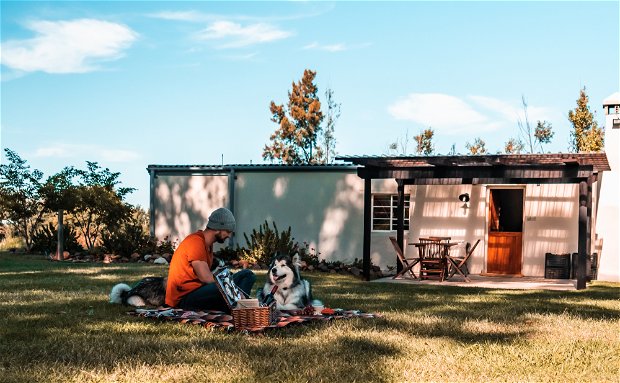 Choctaw can sleep 4 people.
Ideal for 2 adults and 2 children.
Double bed in the bedroom as well as a daybed with a pull out floor mattress in the living area.
Welcome to the Choctaw Cottage at Bokrivier, a luxurious and indulgent retreat nestled in the heart of nature. Our cottage features a unique and exciting addition - a Kol Kol hot tub, perfect for relaxing and soaking up the natural beauty of the Western Cape. The cottage itself is a cozy and comfortable space, with a well-equipped kitchen, lounge, and dining area, as well as a spacious bedroom and bathroom. We provide all the necessary amenities to ensure a comfortable and enjoyable stay, including bedding, towels, and kitchen supplies. The Kol Kol hot tub offers a one-of-a-kind experience, with panoramic views of the surrounding mountains and valleys. It's the perfect place to unwind and rejuvenate after a day of outdoor activities, such as hiking, bird-watching, or fishing. At Bokrivier, we also offer a range of nearby attractions, including wine farms, historic towns, and more. Whether you're looking for a romantic getaway or a relaxing family vacation, the Choctaw Cottage at Bokrivier is the perfect destination to escape the hustle and bustle of daily life and immerse yourself in the beauty of nature.